Avoid Equipment Failure BEFORE It Happens
Probably one of the best tools to avoid equipment failure is thermal imagining and load testing.
Whether we perform this service as a one time performance evaluation and run time confirmation or performance base line at the time of initiation or we set it up as part of your preventive maintenance procedure.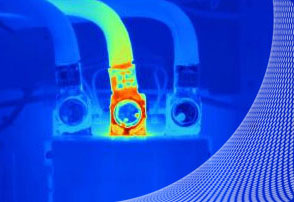 Power Source Service can provide you with the peace of mind that comes with knowing everything is right. So the next power outage or anomaly, you can rest assure your UPS and related gear will do its job.